SALISBURY, Mo— A Chariton County resident was arrested yesterday and now prosecution is seeking felony charges.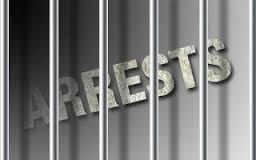 As stated in court records, the 28 year old Salisbury resident, Jessica Barney, was brought into custody Sunday, December 13, 2015, for a traffic citation as well as felony allegations of unlawful use of drug paraphernalia- amphetamine or methamphetamine and possession of a controlled substance.
Court proceeding in Barney's case have not yet been scheduled.
Bond stipulations require $3,500 cash-only in the matter.