CHARITON COUNTY, Mo. — The Highway Patrol is seeking felony charges against a Brunswick woman arrested with drugs Sunday morning.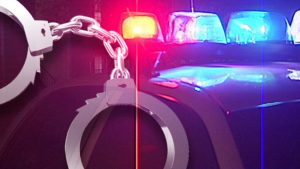 A state trooper pulled over Jennifer A. Ess, 47, around 1:10 a.m. Sunday for a traffic violation, according to a report from the Highway Patrol.
Ess is now facing preliminary charges for alleged possession of a controlled substance – oxycodone and felony possession of a controlled substance – phentermine.
Misdemeanor allegations of driving while intoxicated by drugs, driving while suspended and careless and imprudent driving were also filed in the report.
Ess was taken to University Hospital for medical evaluation. Formal charges will be sent to the Chariton County prosecuting attorney for consideration.