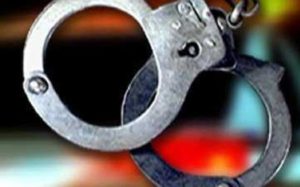 LEXINGTON, Mo – Police said citizens of Lexington assisted with information that led to the arrest of a man suspected of distributing drugs near a school.
Lexington police responded July 18 to an apartment next door to the High School and Middle School. Officers say Lexington resident, Wilmar Bramlett, was arrested after a search of the residence revealed suspected LSD, marijuana, and pills. The search was upon reception of a warrant.
Bramlett has been charged with a Class A felony for drug distribution in a protected location, and possession. A court date scheduled for last week has been moved to mid-August.