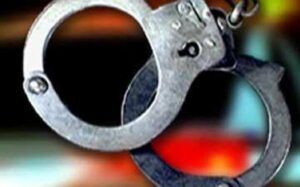 CAMDEN COUNTY, MO – A 'persistent' drug offender has been arrested in Camden County, believed by authorities to have been attempting to smuggle drugs into Department of Corrections.
Camden County Sheriff says, parolee, Jeffrey Charles Allen, has an extensive history, and requested his incarceration with no bond allowed. A press release says a search warrant was issued demanding medical professionals search for and remove items "inside Allen." Officers allegedly found opioids: Hydromorphone, and Hydrochloride, as well as methamphetamine.
He was charged with four counts of controlled substance possession with intent to distribute.
Allen, as a persistent offender, faces a minimum ten years in corrections, if convicted.