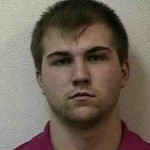 A Huntsville teen will appear in a Randolph County courtroom Wednesday morning.
Dillon Johnson, 18, has been charged with distributing marijuana, possession of marijuana, and assault on a law enforcement officer. Johnson's bond was reduced in late May and he was placed on house arrest.
He will go before Judge Scott Hayes for a disposition hearing at 9 a.m.