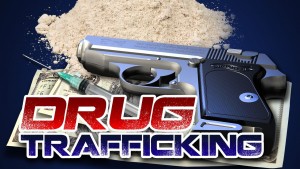 SEDALIA, Mo – A defendant facing a Pettis County court date is accused of drug trafficking.
Rafael Martinez, 24, of LaMonte, is accused of the class B felony.  He posted a surety bond of $35,000 in mid-February.
According to a probable cause statement released to KMZU, Rafael Martinez, 25, was pulled over the evening of Saturday, February 13, 2016, just west of Sedalia, after a Pettis County Deputy collected radar speed transmission indicating Martinez was travelling 17 mph faster than the posted 55 mph speed limit.
Upon approaching the vehicle and smelling an odor recognized by the deputy as burnt marijuana, a vehicle search and further investigation by a K9 unit revealed a clear baggie with a large amount of a crystal substance, which field tested positive for methamphetamine. A computer mouse was also found with no tracker ball. It was later determined to be a cover for a digital scale inside the device.
Altogether, 60 grams of methamphetamine and about $2,143 was found in Martinez's possession. He was arrested and charged with trafficking in drugs in the second degree.
The next continuation of the case is scheduled for 1:30 p.m. April 12, 2016, in Circuit Court in Sedalia.