SEDALIA, Mo. — A Sedalia man is accused of trafficking drugs in Pettis County.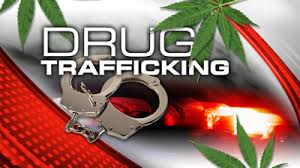 Court documents allege Virgil L. Taylor, 40, was carrying methamphetamine intended for multiple people during an arrest. Taylor was initially arrested for a Johnson County warrant for failure to appear.
The drugs were found in his vehicle during the arrest.
Taylor is formally charged with one felony of trafficking drugs in the second degree.