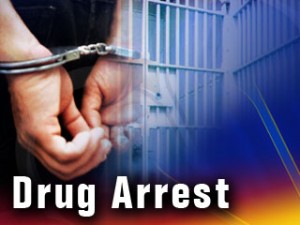 SHANNON COUNTY, Mo. – A Mountain View, Missouri, resident is being held on bond in the Shannon County Jail after receiving drug charges, Sunday, March 20, 2016, at 2:41 p.m.
According to the Missouri State Highway Patrol arrest report, Christopher S. Monroe, 37, was charged with felony possession of a controlled substance – methamphetamine, and misdemeanor possession of drug paraphernalia.
Monroe was also arrested on the basis of  a felony warrant out of Howell County for dangerous drugs.
He was taken to the Winona Police Department before being transferred.
Monroe is awaiting bond in the Shannon County Jail.