SALINE COUNTY, Mo. — A Colorado man was arrested in Saline County Wednesday on a number of charges.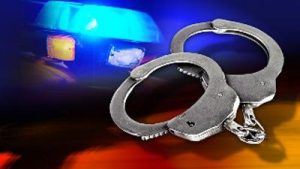 According to an arrest report from the Missouri State Highway Patrol, 40-year-old Derik D. Rapier, of La Junta, Colorado, was pulled over in Saline County at 9:42 a.m. Wednesday for a traffic violation.
When troopers searched Rapier's vehicle, they allege drugs were found. Rapier faces preliminary charges for felony possession of a controlled substance, possession of marijuana, unlawful use of drug paraphernalia and not wearing a seat belt.
Rapier was processed and released at the scene. Formal charges will be sent to the Saline County prosecuting attorney for consideration.