MILLER COUNTY, Mo. – An Iberia man was jailed on drug allegations after a traffic stop in Miller County Friday afternoon.
According to the arrest report from the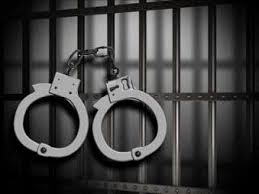 Missouri Highway Patrol, Jesse M. Ray, 36, was stopped for exceeding the speed limit around 4:45 p.m., Friday. During the stop, it was alleged that Ray was found to be in felony possession of methamphetamine and misdemeanor possession of drug paraphernalia.
Ray was placed on a 24 hour hold at the Miller County Jail.