HENRY COUNTY, Mo. – A Urich driver was held on bond for numerous charges after being arrested in Henry County.
According to the Missouri Highway Patrol arrest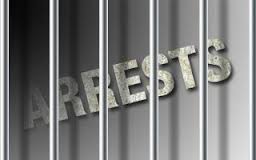 report, Courtney S. Rotramel, 22, was taken into custody on allegations of driving while intoxicated by drugs, felony possession of prescription pills, possession of marijuana, unlawful use of drug paraphernalia, speeding and excessive window Tint.
The arrest took place just after noon, Friday afternoon.