MONITEAU COUNTY, Mo. — Formal charges are filed after a Richland man was caught speeding in Moniteau County on Tuesday.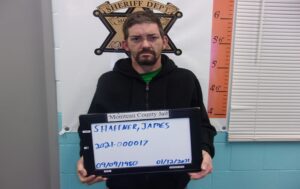 Police say 40-year-old James Shaffner was identified as the driver and became nervous and denied a search of the vehicle. Shaffner was clocked at 103 mph on Highway 5, outside of Tipton.
A K-9 alerted the presence of drugs. Marijuana, drug paraphernalia, methamphetamine and packing material.
Bond is at $75,000. He is in custody in the Moniteau County Jail.