SALINE COUNTY, Mo. – An out-of-state fugitive will face local charges after his arrest in Saline County Wednesday, January 24, 2018.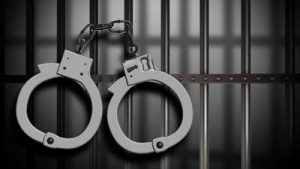 The Missouri Highway Patrol says a trooper arrestedAristotle N. Panopoulos, 33, of McClean, Virginia, around 4:15 p.m. yesterday afternoon. According to the report, Panopoulos was wanted on a felony sex offense warrant in Fairfax County, Virginia.
During his arrest, the trooper alleges he seized a felony controlled substance and drug paraphernalia.
Panopoulos is being held without bond at the Saline County Jail.