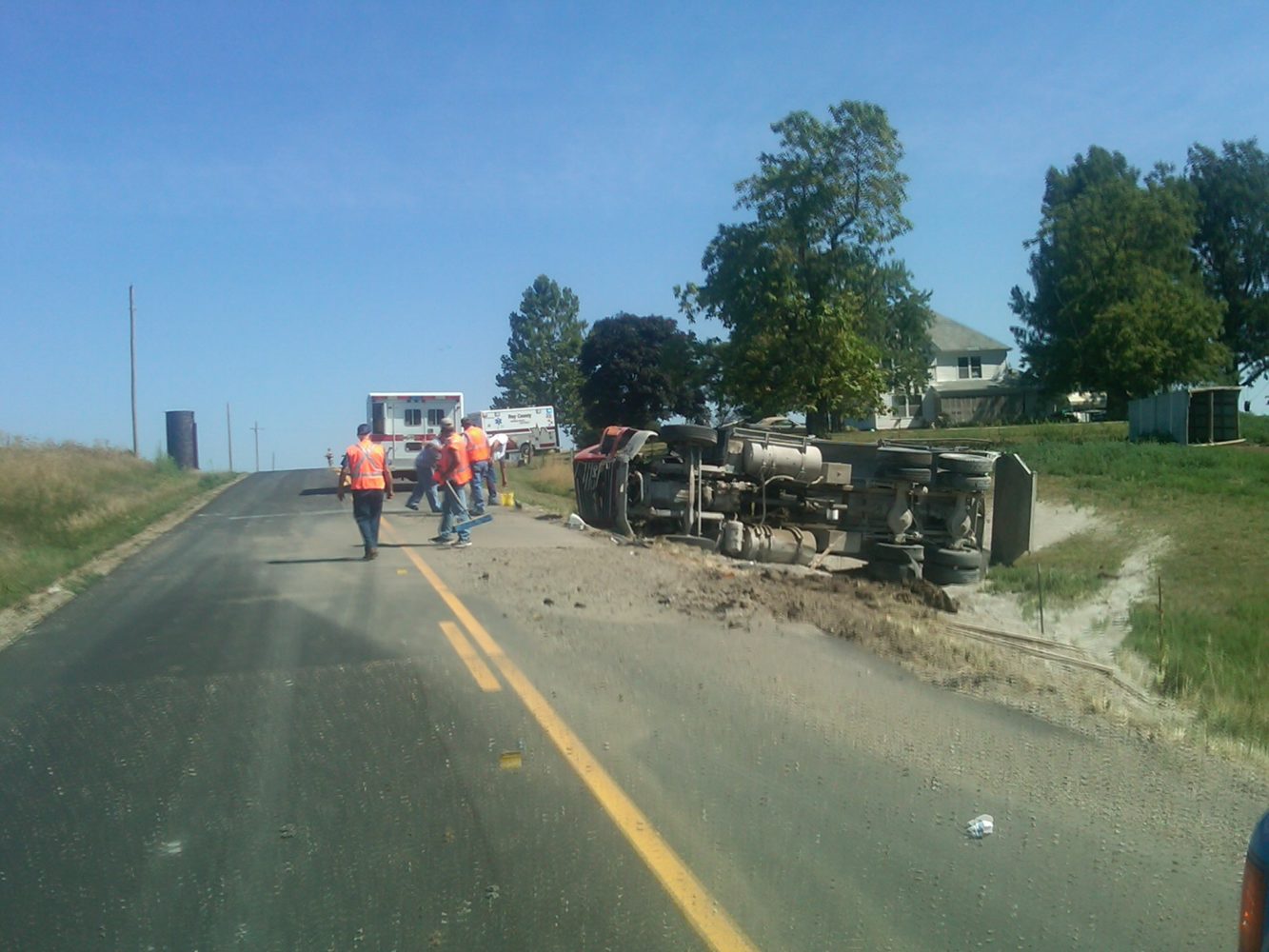 Crews responded to the scene of an accident in Hardin Monday morning. A property owner in the area said a dump truck overturned into a field on Route A, about three miles north of town.
The Highway Patrol reports that a Richmond resident was behind the wheel. Austin Berg, 48, was northbound on Route A just north of East 126th street in Ray County when he drove off the right side of the roadway and hit a sign.  Berg sustained minor injuries.  He was transported to Ray County Hospital.
The investigation continues.