CARROLLTON, Mo. — Dyslexia is a learning disability that occurs in some children and it follows them throughout adulthood.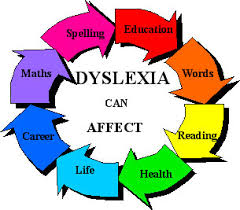 Click play below to listen to KMZU's Amanda Wagner speak with Lachrissa Smith, a dyslexic consultant, screener and educator.
Lachrissa Smith will be holding a Dyslexia Talks discussion at the Carrollton Public Library on Thursday, October 6, 2016 at 6:00 p.m. and again on Saturday, October 8, 2016 at 9:00 a.m. Anyone is invited to attend, however it will be geared towards parents. What parents can do, the signs and symptoms to look for and how they can help their child.
Smith says, "Dyslexia is not recognized unless medically diagnosed. It affects every aspect of a child's life or an adults life and there is no cure for it."
The Yale Center for Dyslexia and Creativity says that when you have dyslexia, your brain takes longer to make connections and does it in more steps. The brain also has trouble matching the letters you see on the page with the sounds those letters and combinations of letters make.
Some signs to look for in Dyslexia are:
Trouble learning common nursery rhymes
Difficulty learning the names of letters in the alphabet
Unable to recognize letters in his/her name
Mispronounces familiar words
Doesn't recognize rhyming patterns
Smith said some uncommon signs to look for are:
Chronic ear infections
Bed wetting
Chronic health problems
Not being able to tie their shoes, even as an adult
Directionality confusion
The center recommends that early intervention and treatment is best than when a child is older.
"Dyslexic children and folks are very intelligent people it has nothing to do with IQ," says Smith.
You can find more information about this event on the Carrollton Public Library Facebook page.
To learn more about dyslexia you can go to dyslexia.yale.edu/EDU_whatisdyslexia.html#