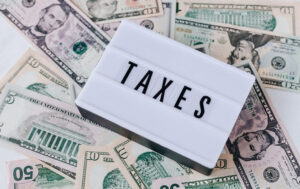 JEFFERSON CITY — After a delayed start, Missouri Department of Revenue has begun accepting and processing electronically-filed 2020 state tax returns on Feb. 12. The delay is expected to created a short-term backlog, with the department expecting to get around 400,000 filings for tax refunds in coming days — a volume normally associated during a three-week period, according to a Tuesday news release.
However, Missourians are encouraged to file electronically to get the fastest refund.  After DOR completes the first wave of returns received by the IRS, returns will be issued within five days after e-filing, compared to a two- to three-week wait for traditional paper filings, it states.
Many residents may qualify for free e-filing services through the IRS Free Tax Return for Qualifying Taxpayers.
Additionally, University of Missouri Extension is offering free simple tax filings for individuals with incomes of $57,000 or less a year. Area extensions will be offering help by appointment only. Dates and locations are listed below:
Carrollton – March 1, 4, and April 8 – Call 660-542-1792
Maryville – March 3 – Call 660-582-8101
Rock Port – March 4 – Call 660-774-6231
Mound City – March 11 – Call 660-446-3724
Marshall – March 16, 18 and April 12 – Call 660-886-6908
Keytesville – March 11, 22 and April 6 – Call 660-288-3239
DOR also provides this tax-help information:
The Missouri Property Tax Credit Claim gives tax credits to certain senior citizens and those who are 100 percent disabled for a portion of  real estate taxes or rent they have paid in 2020.
Missouri's Tax Return Status Tracker allows customers to enroll in automatic text and email alerts that are sent each time the status of their return is updated. Customers need their Social Security number, filing status and anticipated refund or balance due to enroll and must re-enroll each year.
Get answers 24/7 by reviewing the Personal Tax FAQs or with the help of the Department's chatbot, DORA, a virtual assistant programmed to respond to common taxation, motor vehicle and driver licensing questions.
Email questions to income@dor.mo.gov
Taxpayers have until April 15 to file. Those requesting an extension have until Oct. 15.