HARRISON COUNTY, Mo. – A Harrison County man has been accused of child abuse and neglect.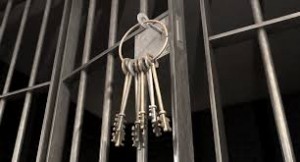 On Monday, February 1, 2016, a warrant was issued for the arrest of Christopher Michael Vaughn, 34, of Eagleville after a complaint was filed with Harrison County Sheriff's Department. A Probable Cause Statement filed Sunday, January 31, 2016, accuses Vaughn of abuse or neglect of a child, with serious emotional or physical injury.
Along with the warrant, Vaughn's bond has been set at $35,000, cash only.