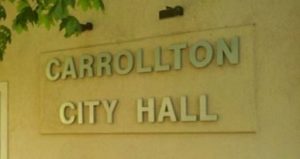 CARROLLTON – The Carroll County Chamber and Carroll County Commissioners will be in attendance at Monday's city council meeting.
The main item on the agenda is a conversation involving building codes and fee structures. The council will hear feedback and input on an ordinance passed on Sept. 8 that adjusted the prices of building permits for large projects in Carrollton. The council will also introduce ordinances regarding the water system.
The meeting will take place at 6 p.m. at the Rupe Center. Social distancing and masks are encouraged.