PLATTE COUNTY, Mo. – An Edgerton driver was flown to the hospital after a collision in rural Platte County Friday.
According to the Highway Patrol,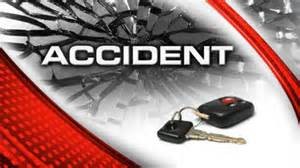 Howard Smith, 62, of Trimble was southbound and Justin Meyers, 34, of Edgerton was northbound on County line Road, North of 208th street near Tremble, when they collided in a curve.
Meyers was flown to K. U. Medical Center with serious injuries. Smith reported no injuries.,