CARROLLTON, Mo.- Carrollton High School's football coach and Athletic Director, Greg Hough, was recently removed as head coach for the Trojan football program. Carrollton Board of Education has decided that Hough will no longer be retained as a head coach but will remain as an administrator at the school as Athletic Director and Assistant Principal.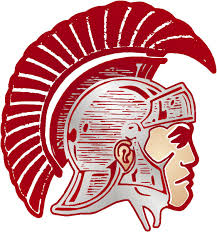 In the 10 years of coaching at Carrollton, Hough, has put together a record of 36-63. In the '07, '08, and '09 seasons the Trojans, led by Hough, were District Champions. In the 2008 season, Coach Hough, being KMZU's Class 2 Coach of the Year and Class 2 Northwest District's Coach of the year, lead the Trojans to the State Quarterfinals and an AP Rank of #6. Hough has also been apart of the Lions All-Star coaching staff in 2007 and 2015.
Written below is an exchange Mr. Hough and I had through email.
What do you have to say about your time spent coaching at Carrollton High School?
I have been able to experience a variety of situations and experiences.  Each situation I have faced, I have taken positive strides to make myself and my student athletes grow in a beneficial manner. I have been a part of many positive things at Carrollton High School with the help of many hard working, dedicated and determined athletes and staff.  In my ten years at Carrollton my success on the scoreboard has not shown the success we have had with our student athletes. In reality the teams that everyone loved so much for their success on Friday nights were the teams that tested my ability the most as a coach. On the flip side the teams that have not seen the scoreboard end in their favor have been some of the best groups I have been a part of on and off the field.  My career at Carrollton has been very humbling and there are loses I wish I could forget and wins I wish I would of enjoyed more. When you look at the big picture of what I have done on and off the field here at Carrollton no one person can doubt my attitude and effort through the good times and bad. I have always challenged our school, our athletes and myself to take the road less traveled in hopes that they see and understand through hard work and commitment anything is possible. 

I have been in Carrollton a long time and truly consider it home. A great friend and mentor of mine Stan Kee tells me there are 4 F's in a football coaches life; Faith, Family, Friends and Football. Early in my career the last 2, especially the last one were my driving force, not the first 2. As I grow older and my family expands I have challenged myself to put the 4 F's in the correct order. Whatever the future holds for me I have Faith that the skills, dedication and hard work that allowed me to do what I love for the past 10 years will open an opportunity. Carrollton Trojan Football today is in a better place then it was 10 years ago. All of the things that a coach and staff can control are set in place. The school has good facilities, good equipment, high participation numbers and most importantly hardworking, respectful, committed young men.
Was this a mutual decision between you and the Board?
One of my strongest characteristics and maybe one that can be judged as a fault is no matter what the situation or the odds If I am involved in it I will give it my all and never give up.  I considered Carrollton home. My wife is a teacher here and she loves the people she works with. My son is in the 1st grade and he loves his school, his friends and all the activities he is involved in. My family has become a huge part of this school and community just as much as this school and community is a huge part of us. 

To answer your question I would feel like I had given up on kids that never gave up on me if I had made the decision or ultimately left on my own. In my time at Carrollton I have looked at different jobs 2 times. I interviewed in 2010 for another job and last year I was offered a job that I turned down to return to Carrollton. I have a lot of respect and love for our athletes here and wish them nothing but the best in their future and I hope I have impacted each and everyone of them in a positive manner. 
Do you still plan on conducting administrative duties at the High School??
I'm very lucky to have a great building principal, great secretary and great coaches I get to work with daily. I enjoy seeing our kids everyday and will continue to do my best for this school and those involved in it. I hope to continue to grow as an educator and hope I can fulfill the needs of those around me. I have to many irons in the fire to feel sorry for myself. 
I've spent a little over two years here in Carrollton now and a little under a year working in the KMZU Sports Department. The last football season I've gotten the opportunity to not only cover the Trojan football program but to know the coaching staff as a whole. One thing that I've come to realize as a former athlete myself is that losing hurts more then winning feels good. But that didn't stop Coach Hough and the rest of his staff from putting a product on the field that reflects work ethic, accountability, toughness, and dedication.