A Braymer resident, Edna Fay Wright, 94, died Saturday, March 30.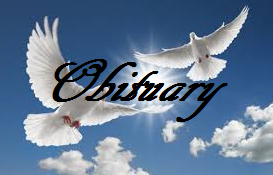 Funeral services will be held at the Lindley Pitts Funeral Home, in Braymer, on Tuesday, April 2, at 11 a.m..
A scheduled visitation will be held one hour prior to the services, also at the funeral home. Friends may call the funeral home the day prior, Monday, April 1, from noon until 6 p.m..
Burial will follow funeral services at the Evergreen Cemetery in Braymer.
Memorial contributions may be made to the Tweedie-Murray American Legion Post 117 and may be left at or mailed to Lindley Funeral Home in Chillicothe.
Lindley Pitts Funeral Home is in charge of the arrangements.