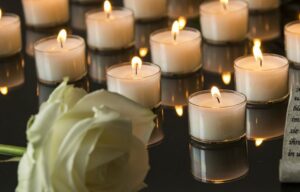 Edna Margaret Fischer, 75, of Salisbury passed away Wednesday, June 9, 2021 at Brunswick Nursing and Rehab.
Edna was born September 7, 2021 at Salisbury, MO the daughter of Robert J. and Margaret Anna (Henke) Boss.
Edna was a graduate of St. Joseph High School. She attended Boonslick vocational school, where she earned her LPN degree. Edna worked for Biltwell Clothing Factory for 19 years, and at Chariton Park for 18 years. She was a member of St. Joseph Catholic Church. Edna enjoyed sewing.
Edna is survived by a daughter Dixie (Donnie) Newton of Salisbury, MO, brothers Andy (Bernice) Boss of Salisbury, MO, Carl (Francis Ann) Boss of Salisbury, MO, Martin "Butch" (Mary Jo) Boss of Salisbury, MO, Tom (Karen) Boss of Armstrong, MO, sisters Ruth Abeln of Salisbury, MO, Dorothy (John) Flaspohler of Wentzville, MO, Clara (Jim) Hughes of St. Peter, MO, sisters-in-law Judy Boss, Mary Catherine Boss, Janice Boss, Carolyn Speckhals, grandchildren Buddy (Heather) Newton, Skyler Newton, Nicole Newton, several nieces and nephews. She was preceded in death by her parents, brothers Eugene Boss, Leo (Beverly) Boss, Jim Boss, Paul Boss, Francis Boss.
Mass of Christian Burial will be Monday, June 14, 2021 at 10:00 a.m. at the St. Joseph Catholic Church in Salisbury with burial in St. Joseph Cemetery. Memorials may be made to the St. Joseph School Foundation.
Summerville/Patton Funeral Home is in charge of the arrangements.