LAFAYETTE COUNTY, Mo. – A child was injured during a collision in Lafayette County Thursday night.
The Missouri Highway Patrol crash report says Avery Marble,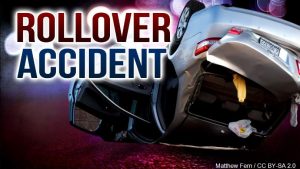 8, of Bates City was transported to Children's Mercy Hospital with serious injuries after the crash. The incident occurred on Route TT, just West of Crouch Road around 7:20 last night, when Jessica Stuart, 22, of Odessa was westbound and skidded into the eastbound lane of traffic. Stuart's vehicle hit the rear of Larry Marble, 41, of Bates City, causing both vehicles to run off the roadway and overturn.
The report says Avery Marble was not properly restrained when she was ejected from the vehicle.