ADAIR COUNTY, Mo – An Elmer resident is facing a charge in Adair County.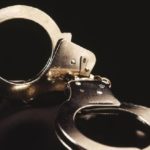 According to the Adair County Sheriff's Office, Robin Wahner, 63, was in charge of payroll for a Kirksville business from 2015 to July 2019. During those years, Wahner allegedly wrongfully issued herself over $21,000 in paychecks and made over $33,000 in unapproved purchases with company credit cards.
Wahner is facing felony stealing of over $25,000 or more. Initial appearance is scheduled for January 8th at 8:30 a.m.