BENTON COUNTY, Mo. – UPDATE: 04/29/2016 1:23 a.m.
The Benton County Sheriff's Department has cancelled an Endangered Silvery Advisory issued for a Warsaw man. 66 year old Donald Eugene Scrivener left his home in Warsaw at 4:30 Thursday morning, en route to Windsor and El Dorado Springs. Scrivener returned home safely on his own tonight
Endangered Silver Advisory issued for missing adult from Warsaw.
MISSOURI STATE HIGHWAY PATROL
a division of the
DEPARTMENT OF PUBLIC SAFETY
Troop F, P.O. Box 568 — Jefferson City, Missouri 65102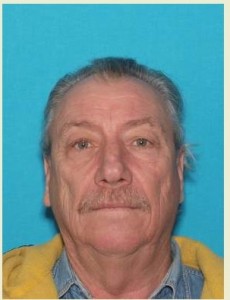 NEWS ALERT
For further information please contact: Benton County Sheriff's Office
660-438-9555
EMPHASIS:  Endangered Silver Advisory Alert
State of Missouri Endangered SILVER Advisory
The Benton County Sheriff's Office has issued an Endangered SILVER Advisory
for a missing adult incident that occurred at 25369 Quail Run Drive, Warsaw
at 4:30 AM on 04/28/2016.
The endangered SILVER advisory missing adult is:
Donald Eugene Scrivener, a white, male, age 66, height 5 feet 11 inches
tall, 214 pounds, gray hair, hazel eyes, last seen wearing unknown
clothing.
Diagnosed Medical Condition(s):  Dementia
Vehicle Information:
Faded blue, unknown year Ford 12 passenger van bearing unknown
registration,  last seen en route to Windsor, MO from Warsaw, MO
Brief circumstances regarding the Endangered Silver Person incident
Subject left Warsaw at 4:30 AM en route to Windsor and then en route to El
Dorado Springs and has not been heard from since.
Anyone seeing the missing person, suspect, associate, or vehicle, or anyone
having any information related to the endangered missing person should
immediately dial 911 to contact the nearest law enforcement agency or call
the Benton County Sheriff's Office at 660-438-9555.