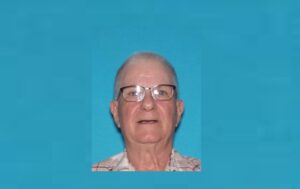 Update: October 20, 2020 at 1:22 a.m. –  Subject has been found safe. The alert has been canceled.
MONROE CITY, Mo. — The Missouri State Highway Patrol has issued an Endangered Silver Advisory Alert for a Monroe City man. The Monroe City Police Department issued the alert around 8:30 p.m. Monday. Chester W. Alcorn, 78, was last seen Monday night on South Oaks Street in Monroe City. He is a white male, has gray hair, blue eyes, stands about six feet, two inches tall and weighs about two-hundred pounds. He was wearing a black baseball hat, glasses, quilted flannel jacket, grey checkered shirt, blue jeans and black shoes.
Alcorn has been diagnosed with dementia and stated he was going to drive his truck around the block. He left home without medication or a cell phone. Authorities believe he may be traveling to casinos in LaGrange, Missouri.
Alcorn is believed to be in a 2004 GMC Sierra 4×4 short-bed, single-cab pickup with a fishing and deer decal on the rear bearing Missouri license plates which include 0HP52.
Anyone with information is asked to call 9-1-1, contact local law enforcement, or the Monroe City Police Department at 660-327-5175.