LENEXA, Kan. — Nominations and applications are now being accepted for the 2015-2016 Presidential Innovation Award for Environmental Educators (PIAEE). "Every year the EPA in cooperation with White House Council on Environmental Quality administers this award program. The objective is to honor and support educators in K-12 who really go the extra mile in incorporating environmental education in their curriculum," says Chris Whitley, a spokesmen for EPA region 7.
Up to two teachers from each of the EPA's 10 regions, from different states will be selected to receive this award. Award winners will receive a $2,500 cash prize for the educators school for use in science education. It also awards the winner $2,500 cash personally for professional development.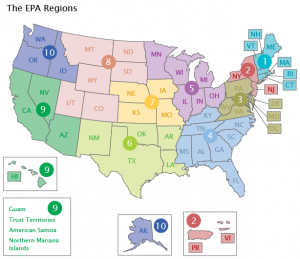 Nominees are judged by how they incorporate environmental education into their classrooms and teaching methods. Whitley says, "Past winners have established outdoor classrooms, butterfly gardens, monitored water quality in a watershed system, recycling programs, technology applications for sustainability. If you can imagine it, its probably found somewhere among the award winners."
When asked why it's important for people to get out and apply for this award Chris replied, "Science, technology, engineering, and math education overall is such an important thing for the country and for the young people to succeed in the future. This is just one way of supporting the educators who are really at the core of helping to make this happen. It's something we really believe strongly in promoting."
Chris encourages people to apply. "We had only one winner in region seven last year… We'd really like to see a lot of good nominations come in. Anyone who thinks their teacher may be worthy of this, your certainly encouraged to have them apply or nominate them."
The deadline to apply is May 16, 2016. Those wanting to apply or nominate someone can click here for qualifications and the application.