Members of the Missouri Corn Growers Association joined nearly 450 corn farmers and ethanol supporters from across the Midwest to Rally for Rural America yesterday, letting the Environmental Protection Agency know the Renewable Fuel Standard is working. The rally was held in conjunction with an EPA public hearing regarding their recent proposal to reduce the amount of renewable fuel required under the RFS. In an exclusive interview, Missouri Director of Agriculture, Richard Fordyce, talked about one of the objections to the R.F.S. being the lack of infrastructure.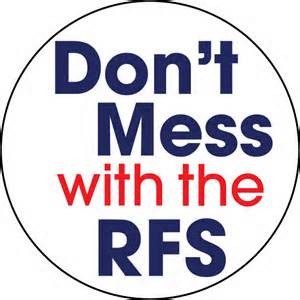 In May, the EPA issued a proposal to slash the level of renewable fuel required to be blended in the fuel supply by nearly 4 billion gallons through 2016, representing nearly a billion and a half bushels in lost corn demand which would be devastating to midwest agriculture.
Hear the complete interview with Missouri Director of Agriculture Richard Fordyce.