LINN COUNTY, Mo. – A disposition hearing is scheduled today, for a Kansas City man who led Brookfield Police on a pursuit into Macon County.
Khamis D.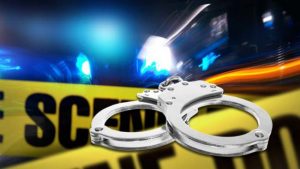 Pitiya, 40, is charged in Linn County with eight counts of felony resisting arrest by fleeing and two counts of armed criminal action. Officers were sent to intercept a reckless driver on 36 Highway in May, 2019. The report says Pitiya nearly rammed several patrol cars as he avoided spike strips until he entered Macon County. Once captured, it was found the Pitiya was wanted on three felony warrants out of Platte County.
Pitiya will appear for the hearing at 9:30 a.m. this morning.