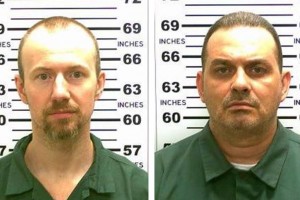 MALONE, N.Y. (AP) — Authorities in upstate New York say a convicted killer who broke out of prison June 6 will be charged with escape, burglary and other charges, if he survives.
David Sweat was captured Sunday afternoon when a state police sergeant spotted him in the town of Constable and gave chase, shooting Sweat twice in the torso.
He's in critical condition. Sweat and fellow convicted killer Richard Matt had eluded authorities for about three weeks.
Matt was tracked down and shot dead on Friday.