BUCHANAN COUNTY, Mo. – After the Missouri River receded to 31 feet Saturday near St. Joseph, some mandatory evacuations have been lifted.
Some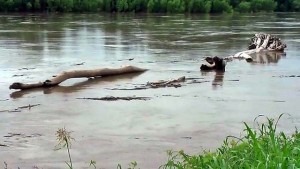 residents and businesses behind the Interstate 435 levee are being allowed to return home. Officials say the checkpoints have been manned to limit sightseers in the area.
Emergency personnel will continue to monitor the river and it's tributaries but residents are warned to remain watchful.