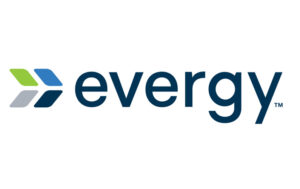 Evergy, electricity provider for many in the KMZU area, is asking customers to conserve electricity "as much as possible" until Wednesday to avoid possible power outages.
The Southwest Power Pool, a 17-state power consortium, made the request, saying the region's "coldest weather in decades" is creating a high demand, thus making electricity shortages possible, Evergy said in a news release Sunday.
"Everybody doing their part to save electricity the next few days will help us make sure the power supply continues to best serve the region's needs," Kevin Bryant, Evergy's chief operating officer, said in the release.
Evergy is asking customers to help lessen energy consumption in these ways:
Turn thermostats a little cooler (65-68 degrees). Avoid the use of electric space heaters.
Close blinds and shades to reduce the amount of heat lost through windows.
Change or clean filters on furnaces.
Turn off unnecessary lights and appliances in your home.
When possible, use large appliances (clothes washers, dryers, and dishwashers) between 10 p.m. and 5 a.m.
Reduce air leaks that let cold air in by sealing around doors and windows with weatherstripping or caulk and inserting foam gaskets on electrical switches and outlets.
Businesses should reduce the use of electric lighting and electricity-consuming equipment as much as possible.
Large consumers of electricity should consider shutting down or reducing non-essential processes.
Evergy says it began preparing for the extreme weather early last week by planning for additional fuel needs and increasing staff. Evergy has reduced electricity use at its facilities, implemented cold-weather procedures and adapted operations at its power plants to keep equipment working and fuel available to generate electricity for customers, it says.