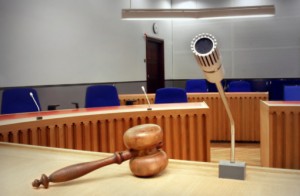 JEFFERSON CITY, Mo. — Two Queen City residents were sentenced in federal court Wednesday after being convicted of conspiring to commit mail fraud.
The charges are related with an intention to distribute a synthetic marijuana known as K2. Jimmy Dean Moore, 50, and his ex-wife Tina Irene Moore, 45, both pleaded guilty to their part in a conspiracy to defraud the Food and Drug Administration and the public by falsely labeling synthetic marijuana. The two planned to label it as "incense" and "not for human consumption" in order to send it through the mail.
The conspiracy took place from April, 2012 to January of 2013, as the Moore's purchased synthetic marijuana that was delivered by FedEx. Court records indicate the Moore's purchased nearly $150,000 in synthetic marijuana to sell in their store Moore-4-You Variety Store.
Both Jimmy Dean and Tina Irene Moore were sentenced to three years in a federal prison without parole. A third co-conspirator, Charles Sterling Austin, Jr., 63, of St. Charles, pleaded guilty in October.