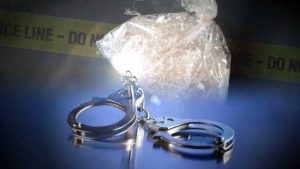 GRUNDY COUNTY, Mo. — A Spickard man remains jailed in Grundy County after a pursuit and arrest by the Missouri Highway Patrol.
The arrest report says Vance A. Gannon, 52, failed to yield when a trooper tried to stop him for driving 93 in a 60 mph zone, around 11:00 Friday night. The report also accuses Gannon of passing through a 45 mph zone at 104 mph, passing on the right, failing to drive on right half of road and resisting arrest by fleeing.
Gannon was reportedly in possession of methamphetamine once he was caught.