GRAVOIS MILLS, MO – A resident of Eldon was hospitalized with severe injuries after an incident at Lake of the Ozarks in Morgan County Sunday morning.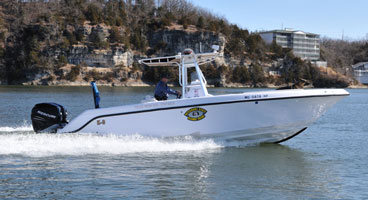 According to a report from the Highway Patrol, a vessel described as a 2002 Polaris burned and sank into the Gravois Arm of the lake as the driver attempted to start the engine.
The operator, Christina Parker, 20 was seriously injured as the watercraft then exploded from a mechanical failure, according to the incident report.
Parker was transported to Lake Regional Hospital to receive medical attention.