FULTON, Mo. – Police are investigating the armed robbery of an Express Mark in Fulton on Friday night.
Authorities say two black males entered the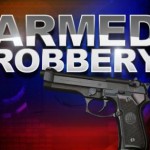 store around 9:45 and demanded money at gunpoint. An undisclosed amount of money and merchandise was stolen before the suspects fled.
Fulton Police are asking for anyone with information about to theft to call the Police Department.