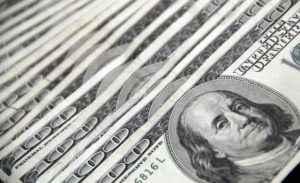 Missouri's state revenue decreased by more than 50 percent in April, compared to one year ago, according to State Budget Director Dan Haug.
Net general revenue collections for April decreased 54.3 percent, down from $1.59 billion in 2019 to $725.2 million this year.
As scary as that might sound, the biggest losses are due to the extended deadline for filing personal and quarterly business income tax. That deadline is now July 15.
State Budget Director Dan Haug believes income tax revenue, which has been delayed by Covid-19, will bring revenues level back to normal after the tax deadline.
"Income tax shouldn't be affected because it's taxes from the 2019 income," he told KMZU News on Thursday.
Income tax is vital to the state's general revenue, Haug said, as 70 percent of general revenue is derived from it. Sales and use taxes make up around 25 percent of general revenue, he said.
Sales and online use taxes showed mild gains of 2.35 percent for the year and a .2 percent bump for April.
Sales for groceries during the county and state stay-at-home orders may benefit local entities. Haug noted the state does not receive taxes on groceries.