CARROLLTON, Mo. — The DEA is hosting another National Drug Take Back Day this Saturday, April 24.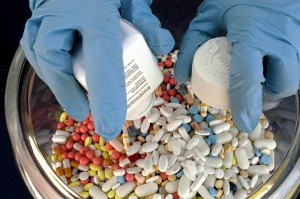 Law enforcement agencies across the county will be participating and if you have extra unused prescription meds and are wondering if your local police or fire department is, they most likely are.
While every collection across the country will look the same, Carrollton Police Chief Chris Looney spent a few minutes with KMZU explaining how the national event will work, especially in Carrollton.
A list on all communities taking part can be found at takebackday.dea.gov
You can listen to the full Newsmaker below.