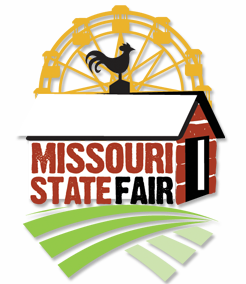 The Missouri State Fair is getting a lot of unwanted attention over a rodeo clown's skit.  In a video posted to YouTube, an Obama-masked clown can be seen impersonating the President. An unidentified voice is also heard in the background asking the crowd if they want to see Obama "run down by a bull."  The incident happened Saturday on the fairgrounds in Sedalia.  Click to hear KMZU's Chris Clift talk with Fair Director Mark Wolfe:
"It is beyond imagination that someone would take advantage of such a great event.  We are out here to showcase kids and agriculture and the good things about our state.  We are very disappointed.  We apologize to the President and everyone that attended.  [The performance] does not represent our thoughts and beliefs," Wolfe said.
The unidentified clown has been banned from the fairgrounds and Wolfe expects the Missouri Rodeo Cowboy Association (MRCA) to handle the future disciplinary action of the other individuals involved.  The Missouri State Fair Commission said the terms of the MRCA's contract to facilitate the rodeo at the fair are currently under review to determine additional actions that may be taken.
"Fair goers have the right to be appalled by what they saw," Wolfe added. "I would hope they would understand that [the incident] is not representative of the fair or all Missourians. It was an absolutely abominable thing to do. We hope folks give us a chance to explain. This is not the way Missourians behave. It was an unbelievably ignorant [stunt] to pull on our fairgrounds. We are extremely disappointed by the whole event."
Related Stories:
Rodeo Announcer's Legal Team Issues Statement