Parents of two of five suicide victims are pressing charges against Truman State University, Alpha Kappa Lambda fraternity, and Brandon Grossheim, a fraternity member.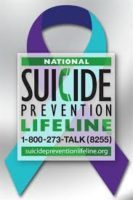 According to KTVO a lawsuit filed Wednesday states that Alpha Kappa Lambda and Truman State University were aware that 5 students who committed suicide struggled with depression but that neither entity stepped in to separate Grossheim from them. Grossheim dubbed himself with the title of "peacemaker" and frequently gave advice to his fellow brothers. Providing fraternity members with what law enforcement states were "step-by-step" guides to handling their mental illness. The suicides were carried out very specifically.
The lawsuit and legal representation for the two families alleges psychological manipulation was administered from Grosshiem. Three of the five total suicides were executed at the fraternity house.