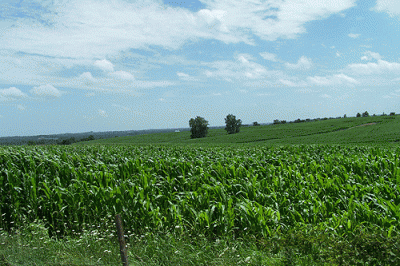 On Wednesday, September 9th, from 6 p.m. to 9 p.m., the University of Missouri Extension will host a Farm Lease Program.
The three hour program will take place at MU's Forage Systems Research Center, located at 21262 Genoa Road near Linneus. If you would like to attend this program but can't make it to Linneus, you can attend a viewing session being held at the Adair County Extension Center in Kirksville, the Ralls County Extension Center in New London and the Randolph County Extension Center in Moberly.
"It's a program where we discuss all the things that hopefully landowners and renters need to know related to farm leases says Joe Koenen, MU Extension Agricultural Business Specialist. "We talk about current rental rates and trends. Which with crop prices this year with the potential crop we have is gonna be a big issue because will probably have some going down."
Click below to hear KMZU's Mandy Young talk with MU Extension Agricultural Business Specialists – Joe Koenen about this program: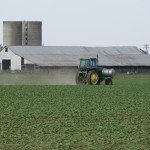 Those that attend will learn about:
* Types of leases
* Current cash rent rates and trends in Missouri
* When and how to legally terminate a farm lease
* Recreational (hunting) leases
* Livestock and crop-share arrangements
* Why and how leases should be written
* How leases in Missouri differ from other states
* Making improvements and repairs on the farm
* Conservation and improved farming practices
* Record keeping
* Right of entry
MU Extension Agricultural Business Specialists Joe Koenen, Darla Campbell, Mary Sobba and Karisha Devlin will present the program.
There is a $25 fee for individuals and $35 per couple or two from the same farming operation. The registration fee includes a light meal and materials.
Pre-Register by September 6th, 2014.
For more information or to register at your preferred location, call:
Linn County Extension Center 660-895-3469 or email: linnco@missouri.edu
Adair County Extension Center 660-457-3469 or email: campbelld@missouri.edu
Ralls County Extension Center 573-985-3911
Randolph County Extension Center 573-581-3231