2016 has been a big year for farmers with regulations, elections and mergers.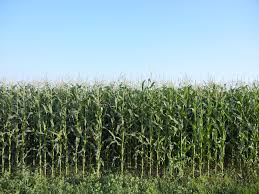 Missouri Farmer Today reports low prices dampen the region's big yields. Helping balance the low commodity prices, it was a bin buster of a year for corn and soybean growers through much of Illinois, Iowa and Missouri.
In Missouri there was some wacky weather throughout the season that drew down yields in some areas, but farmers were sometimes surprised how good yields were, including E.L. Reed of north central Missouri, who's soybeans averaged 50 to 60 bushels per acre. Likewise, corn yields were good.
Water quality also was an issue in 2016. Lawmakers and farmers in both Missouri and Illinois continue to discuss ideas to improve water quality in their states with an eye on the so-called "dead zone" hypoxia problem in the Gulf of Mexico.
The merger of Monsanto and Bayer, the Presidential election and new GMO crops deputing were other factors this year for farmers.
Livestock owners are also going to be affected beginning the first of the year with the new U.S. Food and Drug Administration rule on medication.
Livestock producers had to deal with declining cattle prices. University of Missouri ag economist Scott Brown said that was in large part due to an increase in meat supplies as the national cattle herd expanded, as well as the strong U.S. dollar continuing to be an obstacle for exports. Brown expects cattle prices to continue to decline in 2017, but doesn't think the overall decline from 2016 to 2017 will be anything like the price decline cattle producers saw from 2015 to 2016.