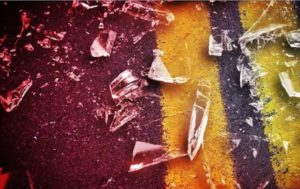 HARRISONVILLE, MO – A Nevada man is dead following an incident in Harrisonville involving two vehicles Monday.
Troopers say a vehicle driven by Brian Beasley, 51, of Nevada, Mo struck a curb along Commercial Street in Harrisonville, and drove into oncoming traffic. A collision with a second vehicle, driven by Krystal Mannino, 37, of Garden City, caused fatal injuries for Beasley, who was pronounced deceased at Belton Regional Hospital. He was listed as not wearing a seat belt.
Mannino was treated at an area hospital for minor injuries.