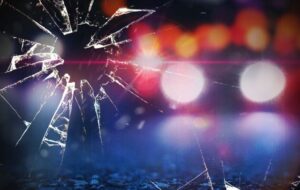 KIDDER, MO – A fatal accident involving a resident of Kidder was reported Sunday by Highway Patrol.
The scene of the accident was described in the report as two miles south of Kidder, at Highway 36 junction with Route D. Troopers say, a vehicle driven by Cody Streu, 25, of Kidder, failed to yield, and struck the side of a second passenger vehicle, which overturned off the roadway.
Passenger, Leanne Mast, 65, of Lansing, IL, was pronounced deceased at Liberty Hospital. John Mast, of Lansing, was taken to Truman Medical Center with serious injuries.