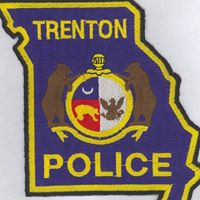 The Trenton Police Department has reported they are investigating fatal house fire that happened Sunday night.
Press Release from the Trenton Police Department
Chief Tommy Wright of the Trenton Police Department advises the Trenton Police Department is investigating a fatal house fire that occurred on Sunday October 26th, 2014.
Wright advises that on Sunday, October 26th, 2014 at approximately 9:20 p.m., the Trenton Fire Department was called to the 600 block of Grundy in reference to a house fire. Upon Fire's arrival the house was fully involved. While extinguishing the blaze, Firefighters discovered a body in the home.
The fire is under investigation by the Trenton Police Department, Grundy County Sheriff's Office, Missouri State Fire Marshal's Office, and the Missouri State Highway Patrol.
The identity of the deceased is pending forensic identification.
No further information is available at this time. Any further information that becomes available will be released at a later date and time.