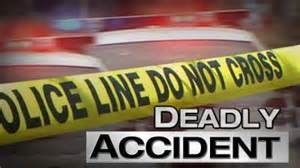 Three Brunswick residents were involved in a roll-over accident Friday night.
According to Highway Patrol Crash Reports, Katrina Piper, 43, and her passengers, April Still, 13, and Kiara Watts, 10, were northbound on Triplett Avenue around 8:05 p.m. when Piper lost control of the vehicle.
Reportedly the vehicle overturned and threw Piper from the vehicle. The minor girls were diagnosed with minor injuries but not treated at the scene. Piper was pronounced dead at 9:17.