DAVIESS COUNTY, Mo. – A Jameson man was arraigned Wednesday, July 11, 2018 on charges related to a crash that seriously injured his son in Daviess County in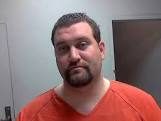 March of this year.
The Missouri Highway Patrol alleges that Andrew G. Adkison, 29, was intoxicated when he ran off the right side of Route P and crashed with his four year old son, Raylan Adkison, in the pickup. Along with driving while intoxicated, Adkison faces a felony count of endangering the welfare of a child because his son was not restrained at the time of the crash.
After pleading not guilty yesterday, Adkison was given a hearing at 9:00 a.m. on Wednesday, September 12, for trial setting.