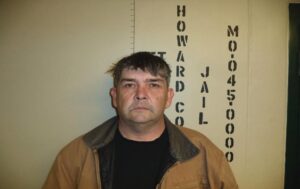 FAYETTE, Mo. — A Fayette man charged with first-degree involuntary manslaughter in the death of his 15-year-old son. According to the Fayette Police Department probable cause statement, Eddie Valencia, 51, admitted to accidentally shooting his son with a Remington .308 rifle when he was "dry firing" it in his home around 9 p.m. on Feb. 20. The two were talking about guns, when Valencia allegedly took the rifle from a gun safe and fired it "about waist high." He thought his son left the room, according to his statement to police. Additionally, he allegedly told officers his guns are typically put away unloaded, so he didn't check it prior to shooting it.
The 15-year-old received a gunshot wound to his head.
Valencia made bail on a $25,000 bond. His initial appearance in the 14th Circuit Court is scheduled for 10 a.m. March 25.