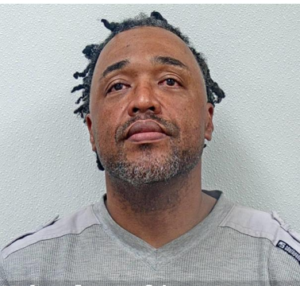 MOBERLY, MO – A Fayette resident was taken into custody early Tuesday by Moberly police.
Information from the police department says, Tony Howell, 46, refused to stop for officers, just after midnight, in the 400 block of E. Burkhart. Howell fled on a bicycle from officers, but was arrested without further incident near Rollins Street.
Five active warrants were listed for Howell, including felony parole absconder, probation violation, and failure to register as a sex offender. Howell also alleged failed to appear for misdemeanor offenses out of Randolph County. New charges for resisting arrest are pending.