HOWARD COUNTY, Mo. —  An accident in Howard County early Saturday morning led to the arrest of a Fayette man.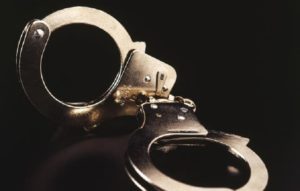 Troop F of  the Missouri State Highway Patrol reports that Cody L. O'Bryan, 26, was taken into custody at 6 a.m. Saturday.
O'Bryan is charged with leaving the scene of a crash, careless and imprudent driving involving a crash, no seat belt, possession of less than 10 grams of marijuana, unlawful possession of drug paraphernalia, no insurance and no valid license.
He was transported to the Howard County Jail where he is  listed as bondable.